The First of Advent
What a glorious time... (also very stressful time)... this is! As I'm writing this I'm lying down on the floor with my legs resting on the sofa. Not because this is a position that I would choose, but because I hurt my back! It started a little bit at the end of the week, and on Friday night it got worse. Yesterday morning I could not get out of bed. I called the E.R., and they were pretty sure I've got Lumbago. Very bad timing. I missed a rehearsal yesterday, and I'm trying to figure out how I'm gonna manage next week. I think I got it from carrying some very heavy amps the other day, but enough about that. I'm so happy Christmas is around the corner, and about doing Christmas decoration at my new place. I had a realisation about Swedish Christmas traditions after I lived in the US, and it occurred to me that Swedes decorated pretty different. I now mix it up with the best of both. Here's a couple of pictures from Svenskt Tenn that I think shows a very Swedish style.
I started decorating a little bit last week, and then I added a little bit more yesterday... and next week I'm gona go all in!
My favourite Christmas decoration is the star. There's something so magical about it hanging there in the window, and I imagine all cars seeing up in my window from a far distance. (Gotta check it out next time I'm able to drive without being in such a pain that I have to scream).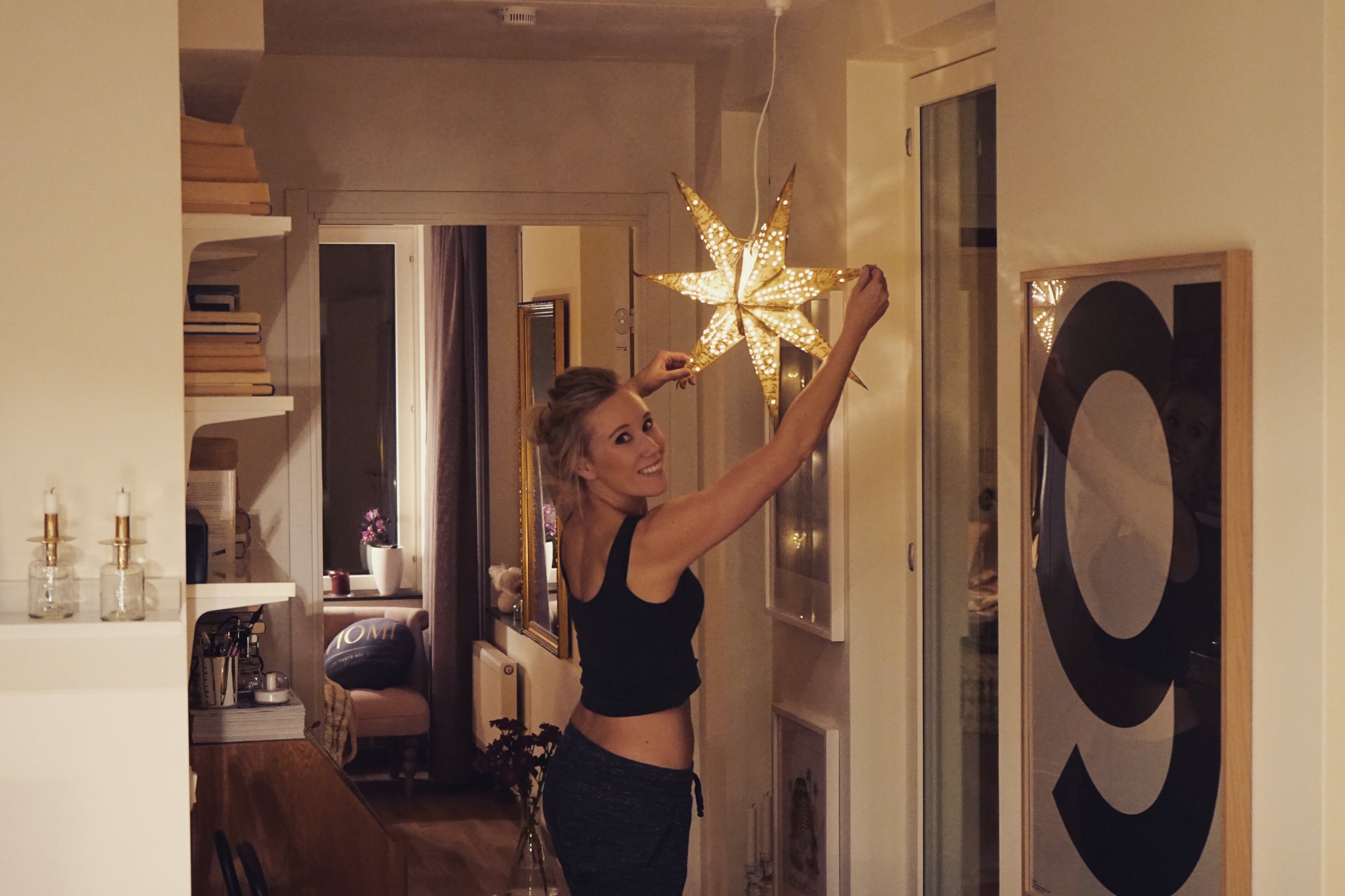 It's always so special to light the first candle for the first of Advent. The term Advent is a version of the Latin word meaning "coming". If you didn't know, now you know.
I did some invetsment in new Christmas decor last year. I'm especially happy about this Advent candelabra showing on the picture below.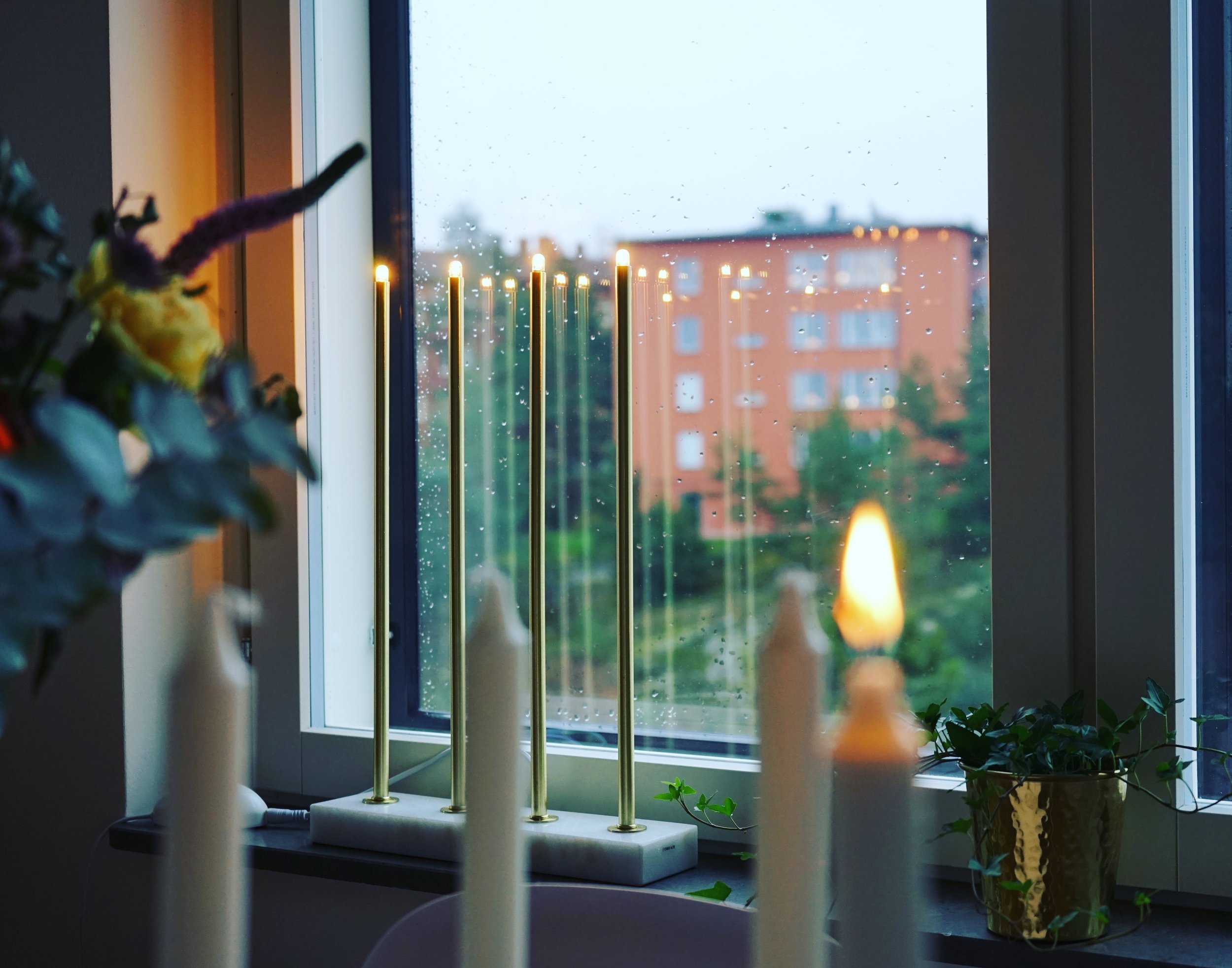 I got this cute hyacinth last week from a kid in my kids choir! Love it, and love the Ernst design on the vase.
I was home last night, with my bad back... It's not such a bad thing to stay home on a Saturday night as a matter of fact. It's nice to rest a bit between all different engagements at this time of year. Also the moon shine was stunning, and Stockholm looked pretty beautiful too!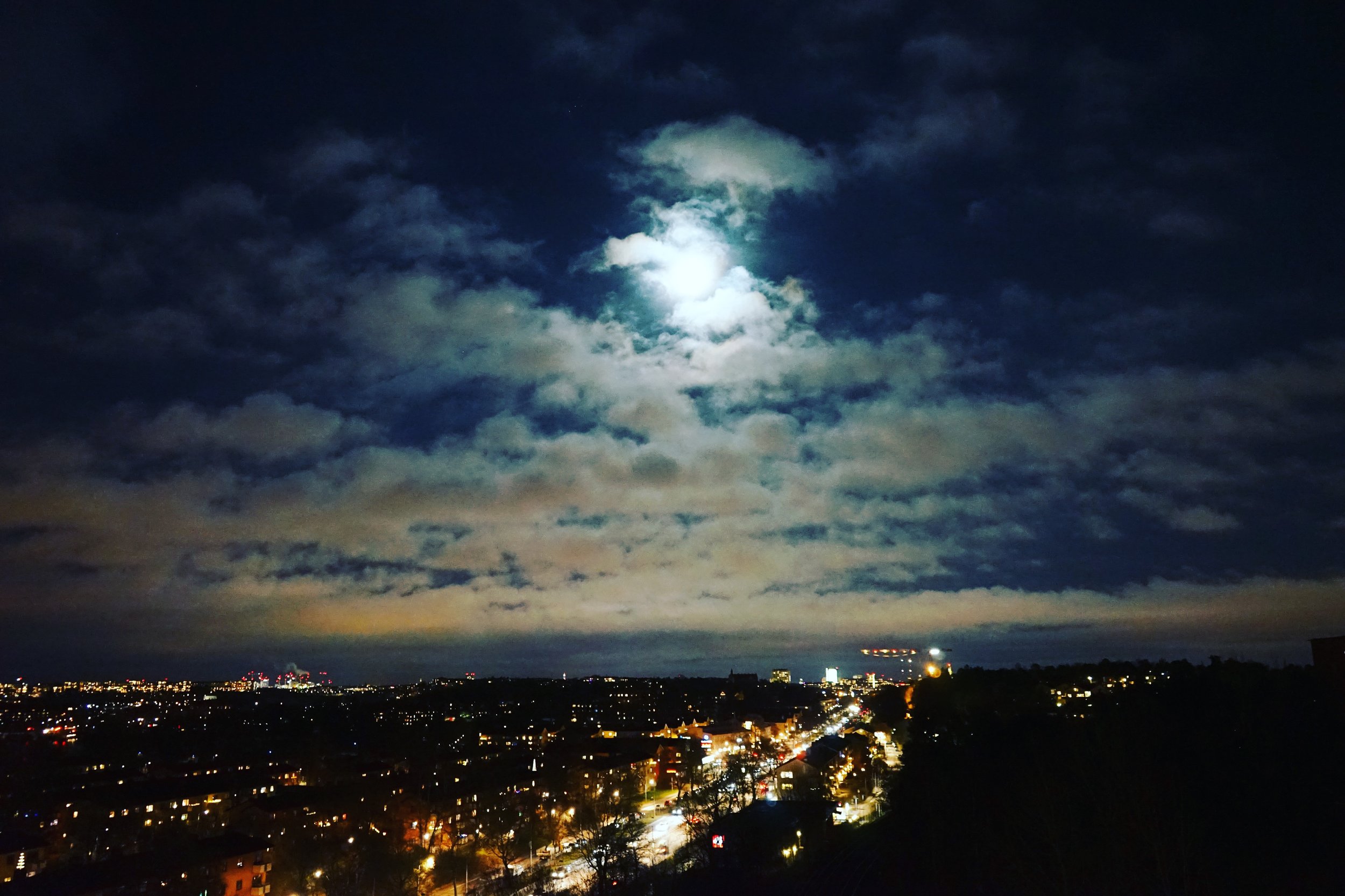 I'm now gonna lay down on the floor and rest and try to heal my back and hopefully get better. Wishing you all a very happy first of Advent!
Love,
Johanna